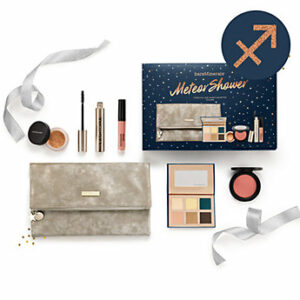 Limited Edition collection with everything you need to perfect your day-to-night festive look
Collection Includes:
Gen Nude Blush (6 g/ 0.21 Oz.)
All Over Face colour (2 g/ 0.07 Oz.)
Lashtopia Mascara (12 mL/ 0.40 fl. oz.)
Gen Nude Patent Lip Lacquer (3.7 mL/ 0.12 fl. oz.)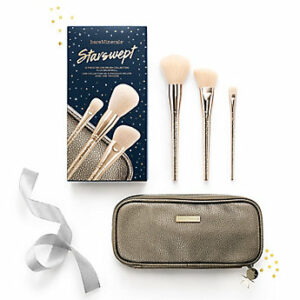 The limited edition Starswept makeup brush gift set features three bestselling face and eye makeup brushes reimagined with beautiful rose gold handles. A luxurious textured brush roll makes it easy to take all your makeup brushes on the go – and makes this an indulgent yet practical holiday gift idea.
Brushes included: Supreme Finished Brush for perfect loose powder application, Blooming Blush Brush for perfect blush and bronzer application, Shade and Diffuse Eye Brush for perfect eye color application.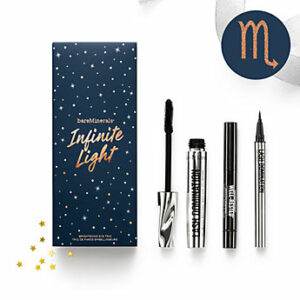 A bestselling mascara, luxe liquid eyeliner, and creamy brightener for face and eyes are all you need to glow and go.
Including:
Lash Domination Volumizing Mascara in Intense Black (11 ml / 0.37 fl. oz.)
The ultimate 10-in-1 mascara with exclusive ProTwist180 wand to coat lashes from all angles.
Lash Domination Ink Liner in Intense Black (0.6 ml / 0.02 fl. oz.)
A versatile felt-tipped eyeliner that delivers rich, even, water-resistant definition with all-day wear.
Mini Well-Rested Face & Eye Brightener (0.6 ml /0.02 fl. oz)
Instantly brightens and revives your complexion for a fresh-faced, youthful-looking glow.